The Blue Lagoon
isn't really the most natural Geothermal Spa in Iceland, it's pretty much one giant and very exclusive (read: expensive!) spa - but saying that, it's a totally unique experience and if you're headed for Iceland you'd be stupid to miss out on it - especially when you see the colour of the water when you arrive!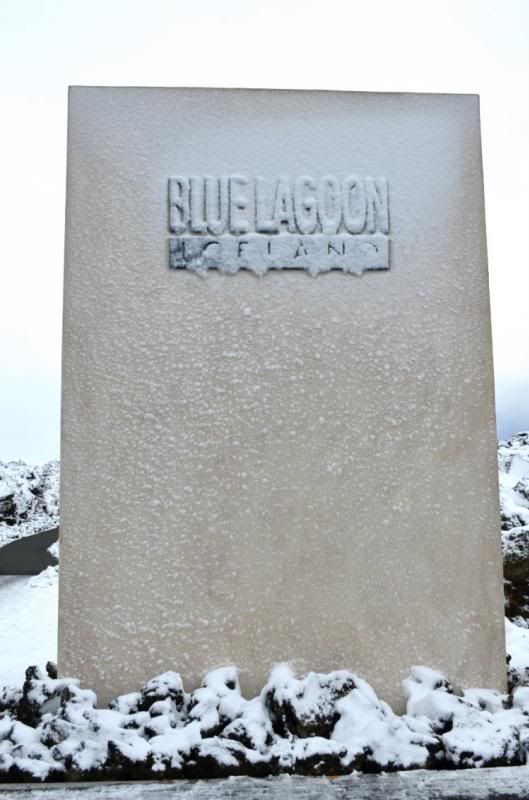 The Blue Lagoon
is around a 20 minute drive from Keflavík Airport, and 40 minutes from Reykjavik. With bit of forward thinking and planning, we decided to head to the Blue Lagoon straight from the airport.
Bus Travel Iceland
sell a special ticket that will take you from Keflavík Airport to the Blue Lagoon and then pick you up later to take you to your hotel in Reykjavik, which was brilliant. There's luggage storage at the entrance to the Blue Lagoon so you don't have to worry about your bags too!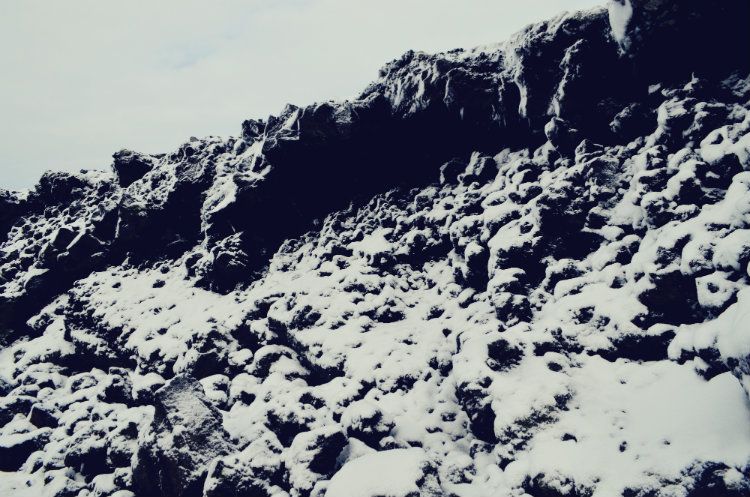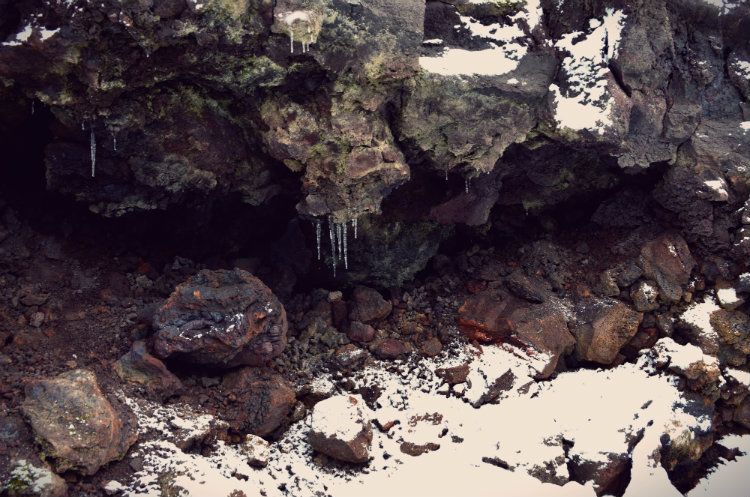 If you book your BL ticket in advance you'll see that there are lots of different packages. The most basic starts at 35 Euros and literally just allows entrance into the lagoon. If you want towels, bathrobes, treatments and other extras like pool side drinks you'll have to pay extra - although you can pick a package that covers these too. When you enter, a very nice viking will give you a coloured band according to your package with a chip on the side that works the very fancy electronic lockers and allows you to pay for drinks and treatments when you're inside.
Before you go into the pool head through the restaurant (Lava) and up the stairs to the viewing platform which is great for taking photos of the lagoon before you go for a dip!
It's pretty special. The water all year round is kept to between 37–39 °C and has an almost impossibly bright blue shade to it. It's so quiet there and the excess steam combined with the scenery around the lagoon (especially if you're there when there's snow on the ground) makes you feel like you're on another planet.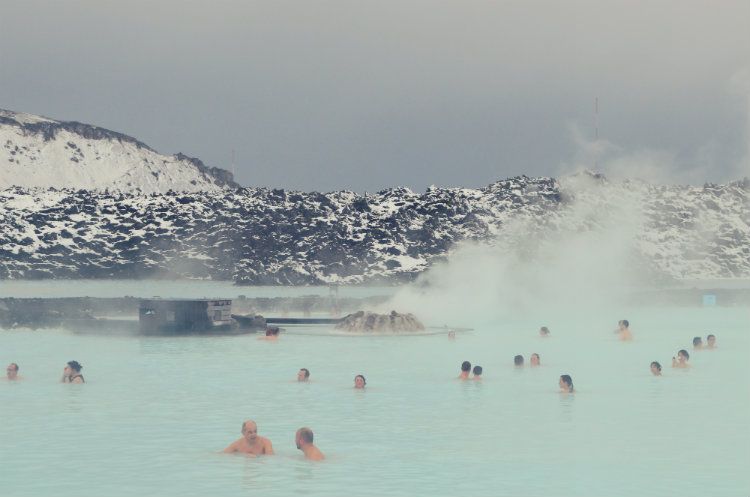 If you don't opt for a top package, remember to bring a towel, robe and something to wear on your feet - especially if you're there in winter. Out of the water, it's
freeeeezing
! We (ahem, Sunny) nearly froze walking around trying to take photos!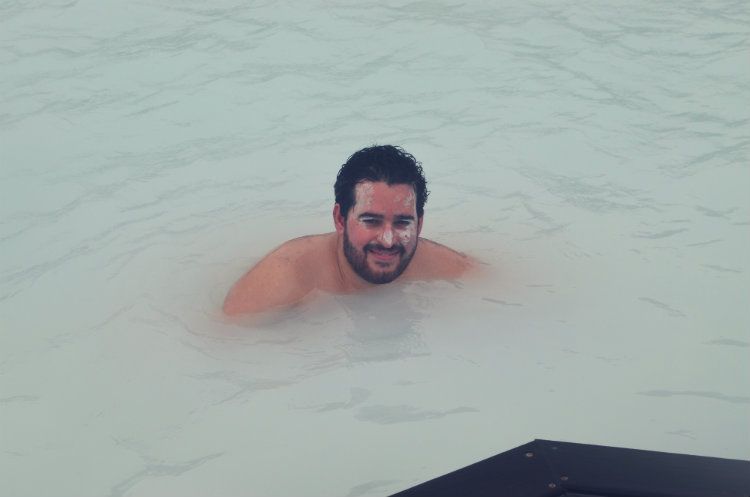 The bottom of the lagoon is covered in mud that you can scoop up and rub on your face - as demonstrated by the hubs above. They say the lagoon is great for treating skin conditions and it's true, our skin felt seriously good all the time we were in Reyjavik!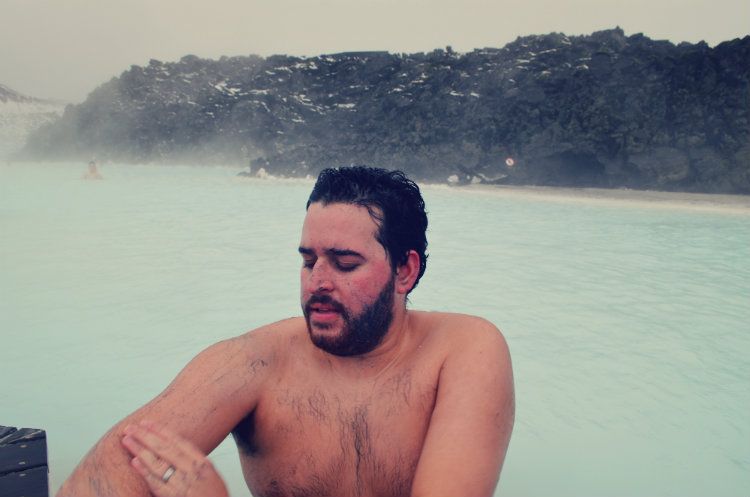 We had a free treatment with our package, so Sunny had a Lava Scrub...
Tada!
...and I had an Algae Mask.